La Garenne offers an international education in English for students from 4 years old to 13 years old. The school is divided into 3 sections: the Cubs (4-7), the Minis (8-10) and the Juniors (11-13).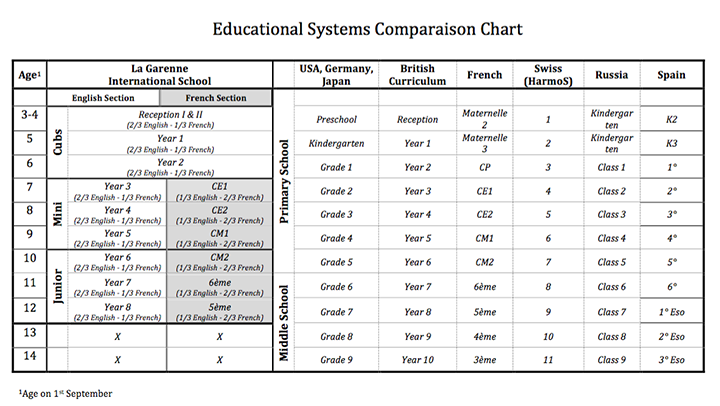 We use the British National Curriculum to underpin our Literacy and Mathematics learning; our broad and balanced curriculum is tailored to meet the individual needs of each child. We ensure optimum progress in Literacy and Mathematics, as we believe that these key learning areas are essential.
In addition to studying the core subjects, students become immersed in integrated studies through the International Primary Curriculum (IPC) units of work. The key subjects studied within the curriculum are science, geography, history, D & T and computing. This provides the children with the skills they need to be adaptable and flexible in a rapidly changing world.
Students have the benefit of specialized teachers with a passion for their subject in the curriculum areas of physical education, art, music and French.
Work is differentiated for each child and targets are set. La Garenne has high expectations and more advanced work is given to challenge the students when required.
Each term the parents receive a full and comprehensive report concerning the student's progress in and out of the classroom. Students are continuously assessed and leveled against the National Curriculum criteria using the Assessing Pupils` Progress (APP) guidelines. At the end of each term children are given exams in each subject and in the third term they complete a Standardized Assessment Test (SATs) in English and mathematics.