When students are in their last year at la Garenne, the school works closely with the parents to advise and guide them in the difficult task of choosing the right school for their child. We have many years of experience working with Swiss schools and also with a wide range of international schools throughout the world. We have an excellent record in placing our students in their first-choice school.
Of the leavers in June 2016, 95% of the students were accepted by their first school of choice, and 5% by their second choice. During the current school year, 28% of leavers are studying abroad and 72% are continuing their studies in Switzerland.
Schools after La Garenne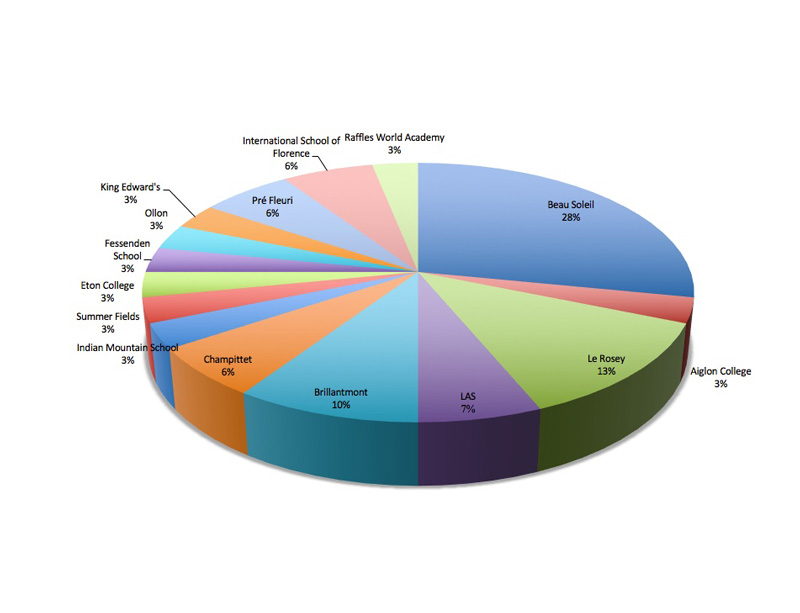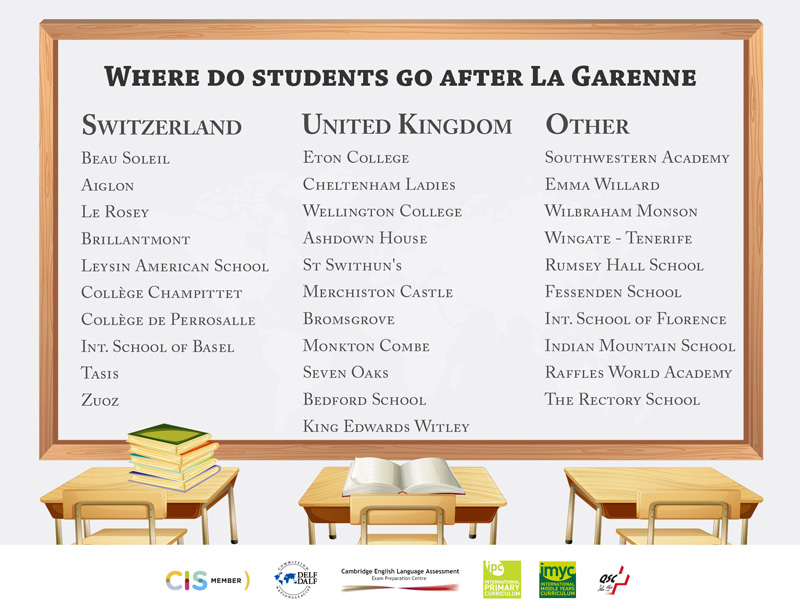 The establishment of partnership arrangements with six leading Swiss schools has facilitated the placement of La Garenne students in these prestigious establishments. Our partner schools are Aiglon College, Brillantmont, Champittet, College Beau Soleil, Le Rosey and Leysin American School. While the partnership arrangements do not guarantee entry for our students, these schools have confidence in the quality of our school reports and other application documents. Therefore under normal circumstances, students are not required to take entrance tests.
School Partnerships
La Garenne ensures that all the necessary documents are provided to the schools chosen by our future leavers. These include application forms, past reports, letters of recommendation and any other documents that may be requested.
Where possible, we organise visits to the new schools. The students may also have the opportunity of spending a day or more there, so that they get a more complete picture of life at the school.
This is an ongoing process throughout the leaving student's last year at La Garenne, helping them through all stages of the transition process.
Former students are, of course, always welcome to visit La Garenne at any time should they wish to meet their friends and former teachers or join us for dinner.