During the week the students have their art lessons. Art plays an important role allowing the students to express themselves as individuals. It is important to have subjects such as art as the students feel quite at ease knowing that there is no pressure to perform to a certain standard, instead each student has their own perception of what they would like to produce whilst following the guidelines placed before them by their teacher. Some students have their artwork published each year in international competitions.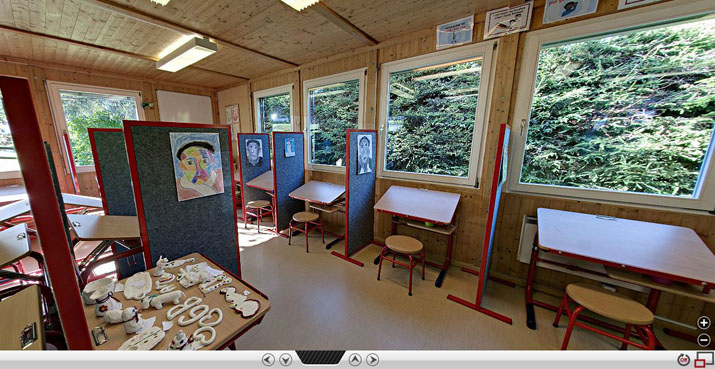 Click on the image to do a virtual tour in the art room.

Should a student wish to have private lessons for art they may do so. Some students prefer to work with the art teacher on personal projects or to improve their skills.
During the year the art teacher organises day trips to the local galleries which are greatly appreciated by the students.