Director's Newsletter December 2022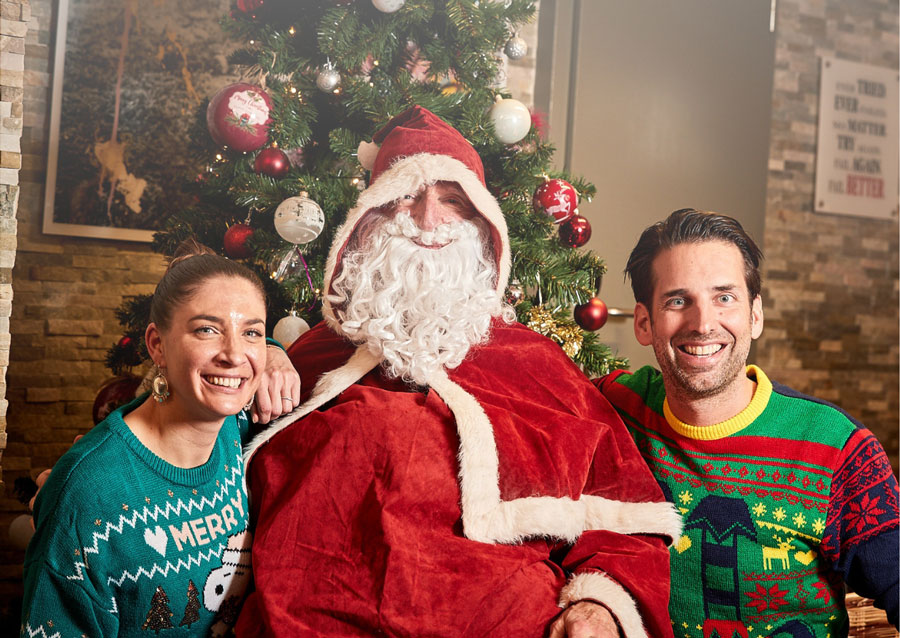 GRADUATION AND ANNIVERSARY CELEBRATION
We are planning a spectacular double celebration in Summer 2023. This will mark the first graduation of our International Baccalaureate students. In addition, we will be celebrating the 76th anniversary of the founding of La Garenne.
All students will take part in the School Show and festivities on 16th and 17th June and you are cordially invited to attend. As this will be a very busy time, and accommodation in the village is limited, we recommend you to book your hotel stay now.
You can find a list of recommendations on our website here.
---
ACADEMICS
We are celebrating some great results in external examinations this term (DELF French & IELTS English). Some of our older students have also received excellent university offers from King's, Durham, Bath, EHL and Bayes Business School.
These highly respected universities have very competitive entrance requirements. From January, most students will be preparing for Cambridge English and more DELF French exams. The students will have further presentations from visiting universities as well as the opportunity to tour Swiss universities nearby.
---
SPORTS
La Garenne has taken part in a large number of sports competitions such as Volleyball, Football, cross country and golf.
After the success of Juventus intensive soccer camp and bringing in a professional volleyball coach, we now want to extend masterclasses to other sports including table tennis and padel (tennis).
---
SCHOOL TRIPS
All students will take part in educational trips over the next two terms:
Primary: London,UK: Young Voices
Secondary: Paris, France: long weekend
DP1: London and Oxford, UK: university visits
M1 to M3: Morocco or NASA (Orlando, USA)*
M4 to DP1: Kenya or Iceland*
*Choice of trips. Places will be offered on a first-come, first-served basis.
---
UPGRADING OUR FACILITIES
We would like to thank our generous parents who have allowed us to turn the top floor of Academia into a library and provided a large LED screen for our Community Floor. We are pleased to announce that we are also creating a new science lab for the middle school, refurbishing two music rooms and enhancing our school gym equipment.
---
IMPORTANT DATES FOR TERM 2
Please check the 2023 calendar here: School Calendar
January 15-19: Young Voices (Year 3 to Year 6)
February 4-5: Year 1 and 4 (Sledging - Trient), Year 5&6 (Ski - Leysin)
February 11-12: MYP1 and 2 (Snowshoeing - Jura), MYP3 (Cross Country - Jura)
February 17: Valentine's Day Party
February 19: School Challenge
February 24-26: Long Weekend in Paris (Le Roc students)
March 4-5: MYP4&5 (Ski - Zinal & St-Luc)
March 10-12: DP1 (Ski Leukerbad), DP2 (Ski - Courmayeur)
March 14: School Ski Race
March 16: Term ends at 16:00
Categories: Academic, School Trips