Le Roc Newsletter March 2023
Welcoming New Students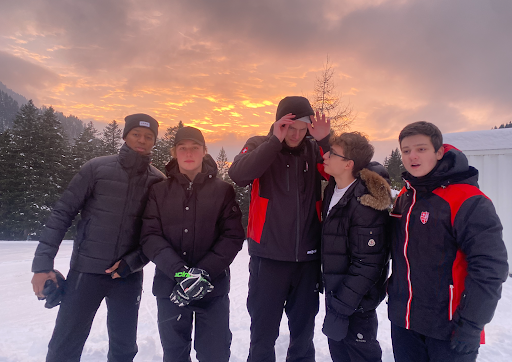 Every ski season, students join us for an unforgettable ski experience. We have had the pleasure of welcoming people from all over the world, including Peru, Brazil and Iran. These opportunities are incredibly enriching for both campers and boarders. The campers get to ski in the Swiss Alps, while the boarders get to meet new people and new perspectives. We have been extremely proud of our boarders, as they were very welcoming, taking new students out for dinner, showing them around town and giving them a taste of what a real La Garenne student is like. In fact, many campers want to come back, a true statement of our students' social and empathy skills. Thanks to the boarders, the campers will treasure their newly formed memories of La Garenne and Villars for life.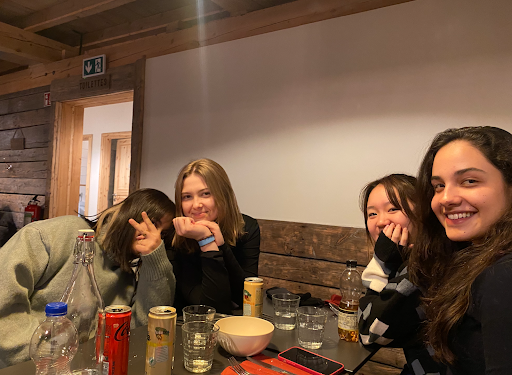 ECAs and Weekend Activities
Due to students' skiing commitments this term, we reduced the number of compulsory ECAs. Having said that, some of our boarders still wanted to do just as many and we are proud of their proactivity. We have a brand new gym which is used day in day out by our future body-builders. In terms of ECAs, students have been able to choose from academic subject clinics, creative activities, sports and even helping out at a nearby refugee centre. Our most popular options were yoga, robotics and our Wednesday Fondue outing in which we are transported by a ski-doo to the magnificent Solalex Valley.
At the weekend, we make the most of our surroundings, taking students out to explore our own beautiful canton of Vaud, including our students' favourite: Montreux. We have also been playing padel tennis, karting, relaxing at the privatised thermal baths in Villars, watching movies on cinemas booked only for us, as well as trying out curling and of course hitting the pistes in our ski resort.
LG Outdoor Programme
In addition to our weekend excursions, students had to take part in the outdoor programme: they had to choose from ice-climbing, snowshoeing, cross-country skiing or ski touring. Additionally, they spent a weekend away at another ski resort such as Grimentz or even Courmayeur at the foot of Mont Blanc. Not only do they gain in confidence - heading down a steep slope on skis can be intimidating - but they also develop the resilience needed to never ever give up.
Fixtures, School Challenge and House Competition
Our athletes showed their competitive nature during different fixtures held in and around Villars. We had some fantastic results, including our snowboarders who took home most of the prizes (1st Team Slalom, 1st Individual male, 1st Individual female). Our girls' volleyball team keeps improving, as does our younger girls' football team. We would like to thank those students who represent our school and constantly demonstrate their commitment to training, week after week, in as many disciplines as possible. Well done. This also goes for those who travelled all the way to Frankfurt to take part in the MUN (Model United Nations) conference. Last, but not least, our students took part in a school challenge that consisted of running a rather challenging obstacle course. Well done everyone.
School Trip (Paris)
Yet again, a rather busy term. Despite this, intrepid boarders took their suitcases (the big ones to make sure some shopping will fit), and headed to the City of Love - Paris. They visited the Tour Eiffel, the Opéra Garnier, the Sacré Coeur, saw a Lion King live performance, took part in a graffiti workshop and before they had time to stop and think, they were back in Villars. Their behaviour was outstanding, so congratulations are in order!
Birthdays
We have had many birthday celebrations this term and we would like to congratulate again those lucky boarders who got to do their favourite activity, eat at their favourite restaurant and taste a delicious cake baked freshly by our local partner. Happy birthday LC, Yu, Eloy, Mark, Hugo, Charlie, Carla, Kaloyan, Taiki, Vlad, Shoei and Daniil. Happy birthday also to our boarding colleagues Naji and Mouna!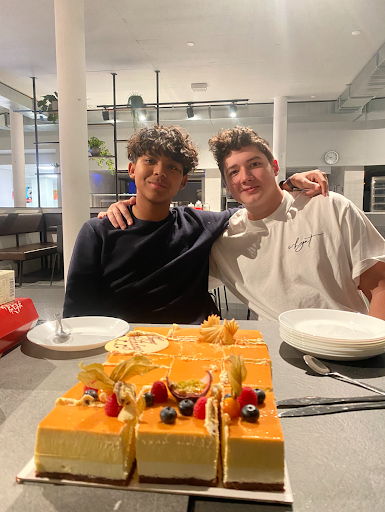 Boarders of the Week
Every week we choose two students who stand out for different reasons. Sometimes it is because of their positive attitude, while for others we acknowledge their contribution towards life in the boarding house, either by carrying out their duties to a high standard, or helping house parents or their peers. The outstanding students this term are:
12th January: Camila and Hugo
19th January: Sasha and Mark
26th January: Ava and Roman
2nd February: Maria Laura and Marcelo (winter campers)
9th February: Angelika and Alejandro
16th February: Carla and Eloy
23rd February: Samira and Vlad
2nd March: Maki and Taiki
As a reward for their contribution this term, our boarders of the week were taken by train to a special evening where we had an exquisite dinner in the middle of our Villars ski slopes, surrounded by a full moon and a clear sky.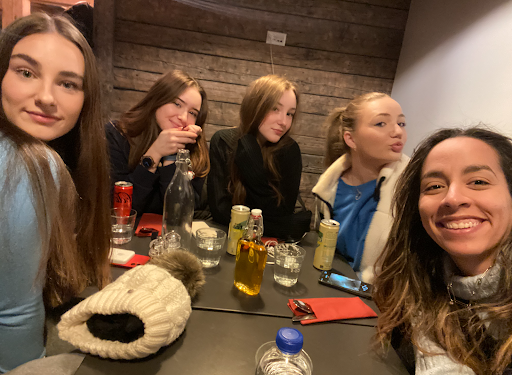 Categories: Le Roc Boarding, Boarding Life